Obituary – Deirdre Murphy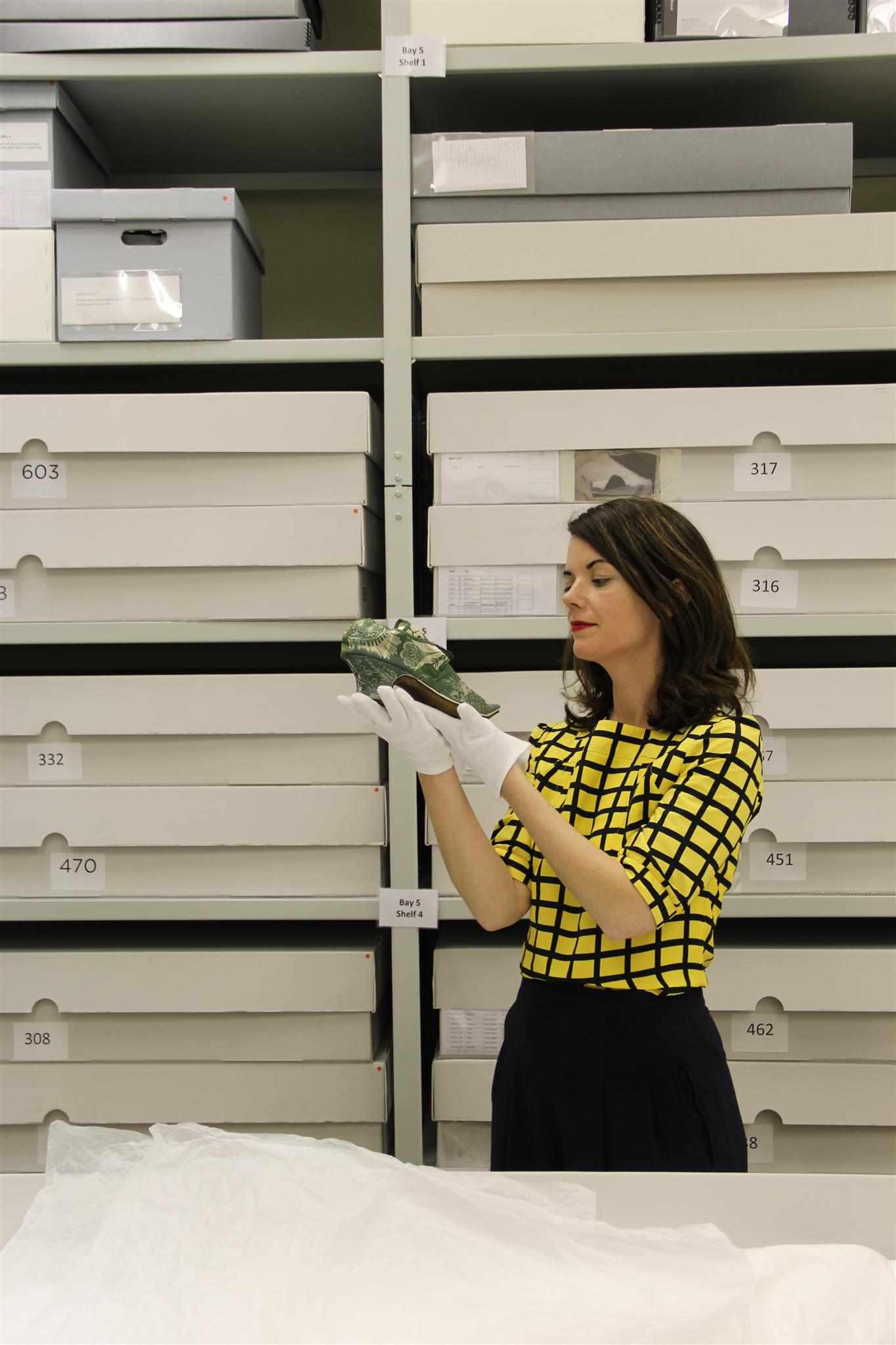 Deirdre Murphy, a Senior Curator at Historic Royal Palaces, died at the age of 42, in May, 2018, after suffering from cancer. Deirdre was an enthusiastic supporter, and attendee, of 'Costume Colloquium', presenting excellent papers on a regular basis. Her spirited and insightful contributions to both the academic proceedings, and the more informal conversations we all enjoy, will be much missed.
Deirdre was brought up in Canada, studying history at Dalhousie University in Nova Scotia, and worked for a number of years for the Canadian Broadcasting Corporation, before turning her eyes to the world of dress history. Her MA in the History of Dress at the Courtauld Institute of Art, in London, led to early appointments at the Victoria and Albert Museum and the Manchester Gallery of Costume, before she joined Historic Royal Palaces in 2003.
At Kensington Palace Deirdre was curator of many important exhibitions, including 'The Last Debutantes', and she worked on displays marking both the 10th and 20th anniversary of the death of Diana, Princess of Wales. As well as her involvement in Costume Colloquium, she was Chair of the Costume Society, and with an expertise in royal and ceremonial dress, which was well-regarded internationally, she lectured widely.
Deirdre was a force of nature: she was passionate and fun, as well as determined, fierce and strong. And, above all, she was brave and beautiful.