A message from the Advisory Comittee of Costume Colloquium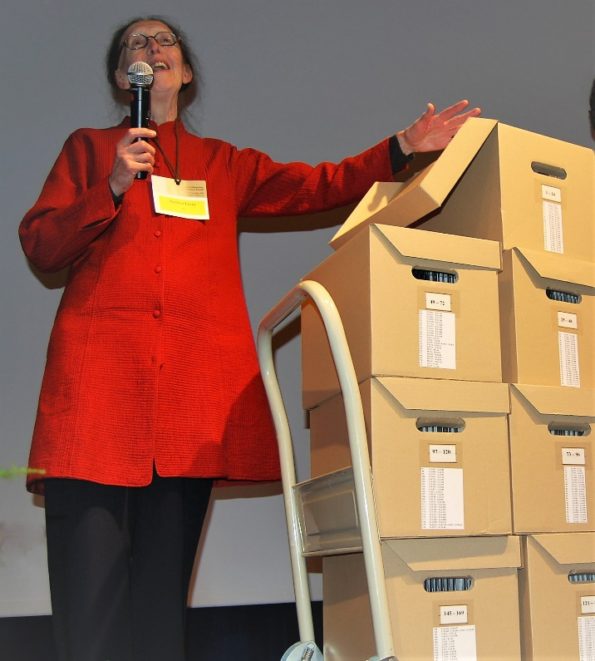 The past and present Advisory Committee Members together with the Organizers of Costume Colloquium wish to extent our condolences to all who new "Tina" Levey, Honorary Committee Member of the first Costume Colloquium held in Florence, Italy in 2008.
Tina took an active role in this first edition which was a tribute to her dear friend and colleague, Janet Arnold. As Tina and Janet were such close friends, she was vital in helping us select an array of speakers who addressed various aspects of Janet's life and career. It was Tina who delivered the conference's opening presentation with her paper entitled "Providing a Firm Foundation" which gave participants a personal and professional overview of Janet and her work.
As executor of Janet Arnold's estate, Tina was well aware of her duties. She facilitated the distribution of many of Janet's possessions and made sure that her work would not be forgotten. The photographic documentation material that Janet had conducted while researching the Medici burial garments during their conservation was bequeathed to Mary Westerman Bulgarella with a stipulation that eventually this material would be conserved at the Galleria del Costume in Florence, Italy. Janet's 35mm slides were incorporated with Mary's documentation (in total circa 4000 35mm color and B&W slides), which were then catalogued, scanned, digitized, and properly archived. Tina was essential in coordinating and enabling funding for this operation which culminated in the "Digital Archive/Photographic documentation: Conservation of the Medici Burial Clothes". The presentation of the archive took place during the first Costume Colloquium, and the physical archive is now housed at the Costume Gallery and the digital archive is online at http://archiviomedici.costume-textiles.com.
Tina's enthusiasm, knowledge, kindness, and generosity are only but a few of her traits which we will all miss.
Mary Westerman Bulgarella
Advisory Committee Coordinator for Costume Colloquium