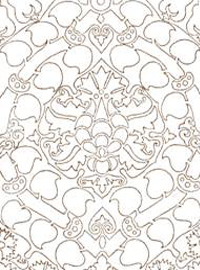 Welcome to www.costume-textiles.com, a site constructed to fulfill the need of a resourceful place where like-minded individuals can have an international, interdisciplinary and inter-cultural exchange and promotion of information and ideas on all topics and issues related to costume and textiles.
This site was initially set up to promote Costume Colloquium, the first edition which was a tribute to Janet Arnold and took place in Florence in 2008. The second edition was dedicated to the theme Dress for Dance and was held in 2010. The third conference, Past Dress – Future Fashion, took place in November of 2012. The next Colloquium will focus on the themes of Colors in Fashion and will be held in November 20-23, 2014. It was through the success of these bi-annual symposiums that the importance and necessity of non-competitive networking was realized, and the desire to create a place to continue the fruitful interactions that were started during the Costume Colloquiums has made the continuation and amplification of this web site possible.
Through the Community and Links you will be able to acquire and post information related to those topics which are timely and pertinent to all visiting this site. In this way you can be informed and connected, through an array of initiatives, within a friendly and congenial format which encourages reciprocal respect of each others' works and interests.
By creating an account (free of charge and strictly confidential) you can be updated on all Costume Colloquium and www.costume-textiles.com news and be kept informed of all that is happening in the costume and textile world around you!
Promoted by:
Romualdo Del Bianco Foundation® - Life Beyond Tourism®
The Romualdo Del Bianco Foundation® - Life Beyond Tourism®, founded in 1998, is a non-profit Florentine institution promoting initiatives which encourages international integration without competition within a framework of respect for individual identity. This is obtained through the mutual exchange of knowledge among students and professionals from different countries and cultures with an extensive network of universities, libraries, museums, embassies, consulates, as well as public and private cultural institutions and organizations worldwide. The Foundation endorses an array of cultural events which augment the distribution of research information among participants in any specific field of study. (www.fondazione-delbianco.org).
The Romualdo Del Bianco Foundation® - Life Beyond Tourism® has also founded the Non-Profit Web Portal Life Beyond Tourism® (www.lifebeyondtourism.org) to which the www.costume-textiles.com network has subscribed. The Life Beyond Tourism® Portal invites all members of the www.costume-textiles.com community to visit the site and subscribe their cultural organizations!